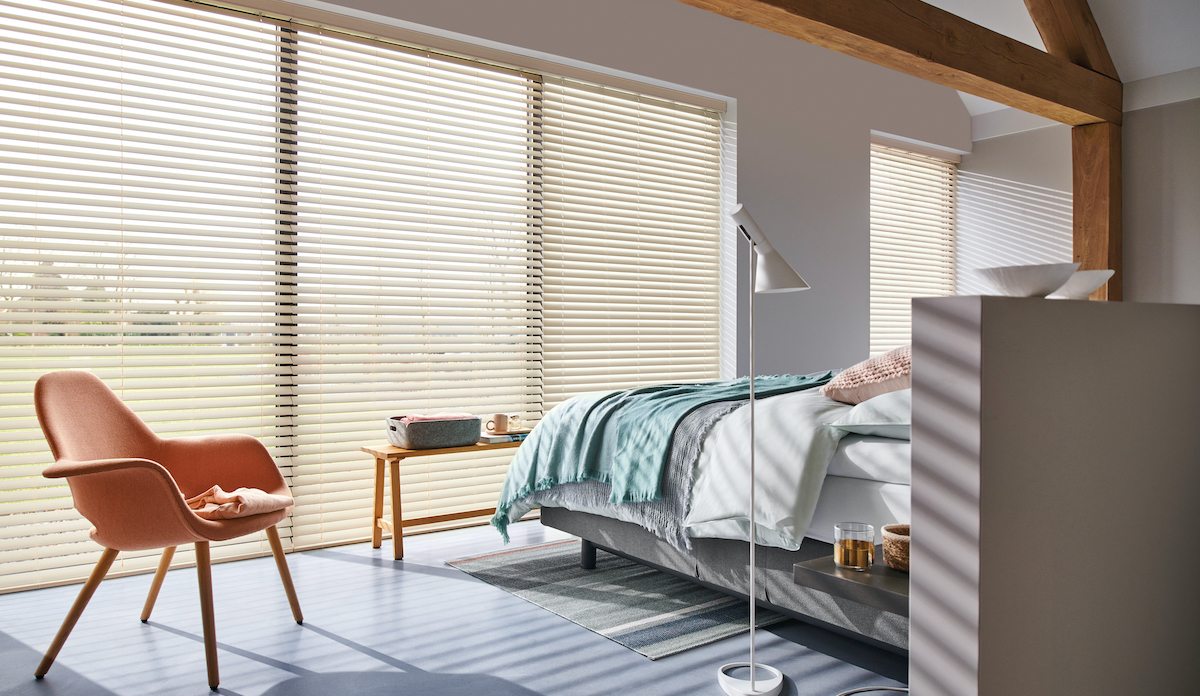 Practical, durable, and always looks good. There's a reason you just can't beat these classics. Featuring graphic lines and effortless functionality, discover the benefits of our Venetian and Vertical Blind range.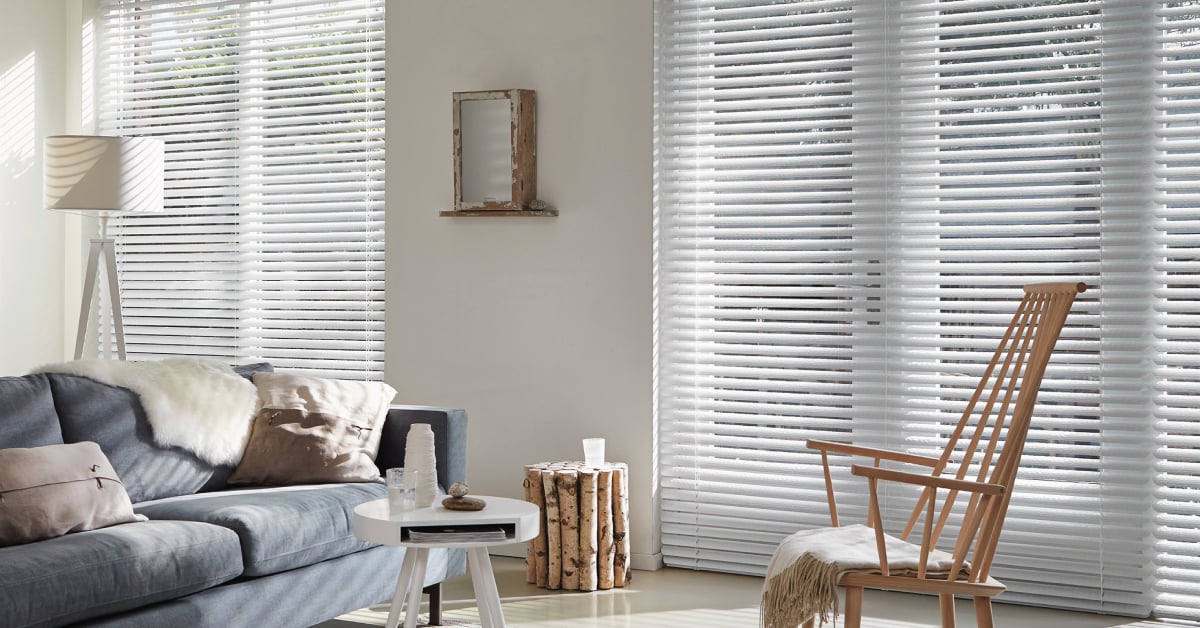 Aluminium Venetian Blinds
Weathermaster Aluminium Venetian Blinds have been shading Kiwi homes for generations. With a sleek, horizontal profile, they are well suited to almost any interior aesthetic, while their intuitive functionality is practically unmatched for light control and privacy.
Now manufactured from up to 97% recycled material, they make for an Eco-friendly light control solution. Weathermaster Aluminium Venetians are incredibly durable too. Made from a special and flexible high tensile "bounce back" aluminium, their slats are resistant to abrasion, peeling, scratching, dulling and discolouration for low-maintenance care and longevity.
Regardless of what Venetian Blind range you choose, you'll be impressed with the number of slat sizes and contemporary colour options available. With Somfy Automation also available across all our Venetian models, child-safe and remote-controlled operation is a warranted upgrade for those looking for a little more.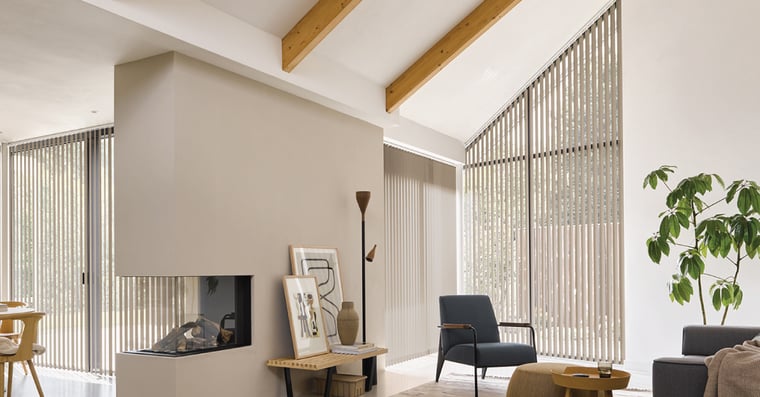 Vertical Blinds
Weathermaster Vertical Blinds are a great way to control light and privacy in your home. They're great for dressing large areas of glass, such as floor-to-ceiling windows, and the vertical blades can be adjusted to provide screening without blocking your view.
The practicality and graphic elegance of Vertical Blinds make them ideal for apartments, modern homes and offices. They're suitable for most room types and have benefits that are specifically unique to them. For example, verticals hang straight down, making them particularly suited for angled windows. They're also ideal for sliding doors because they don't reduce headroom. And in terms of cleaning, it doesn't get any easier than this. Cleaning requirements are minimal because vertical blades don't provide 'shelves' for dust. An occasional wipe with a damp cloth is all that's needed.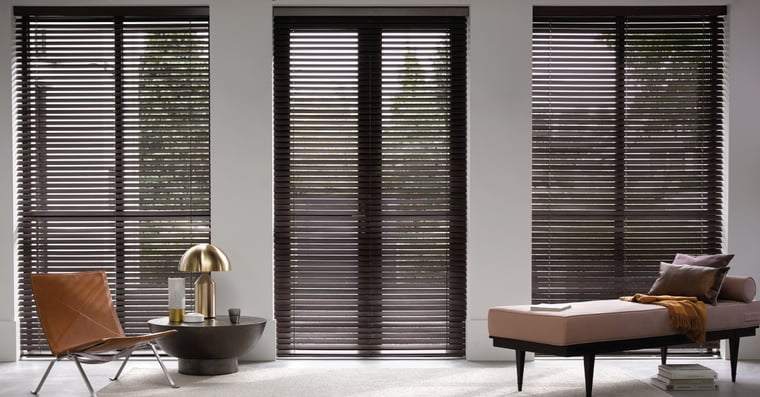 Timber Venetian Blinds
Weathermaster Timber Venetian Blinds provide all the same benefits of an Aluminium Venetian, but with the added value of natural timber.
Constructed from plantation grown timber and stained or painted from a selection of contemporary colours and finishes, Timber Venetians keep it simple for endless appeal.
All our Venetians blinds are also incredibly easy to look after. Dust can be easily brushed off using a clean, soft cloth, duster or even a vacuum cleaner with a brush attachment. So if you're looking for window coverings that don't require a second thought, then these are what you're after.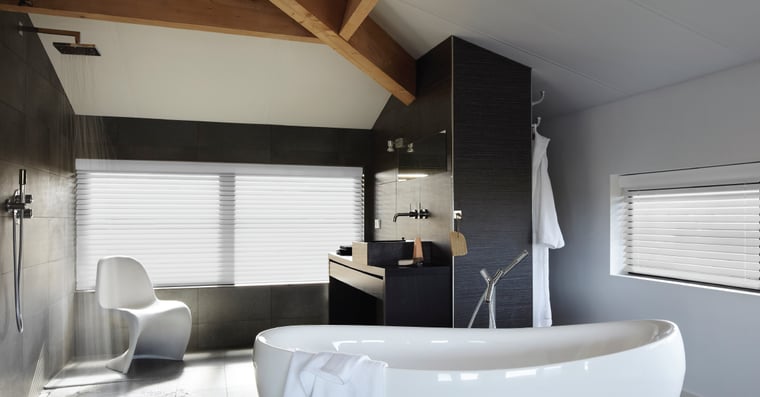 Faux Timber Venetian Blinds
A practical alternative to Timber Venetians, Weathermaster Masterwoods® Venetian Blinds provide the look of natural wood but offer enhanced quality and durability courtesy of modern technology, making them resistant to discolouration and warping – perfect for high traffic spaces or wet areas like bathrooms and laundries.

Regardless of what Weathermaster Venetian Blind you settle on, you'll be assured of excellent (and affordable) control of light, privacy, temperature and ventilation. For example, you can effortlessly adjust the level of sunlight entering the room with a simple open and close movement. And when closed, slats provide an overlap for enhanced blockout and insulation.
Find out more or ask for a free quote
Do you want to know more about our Venetian or Vertical Blinds? Your friendly local Weathermaster team is here to help. Offering FREE measures, quotes and advice, you can find your nearest dealer and their details at the link below.