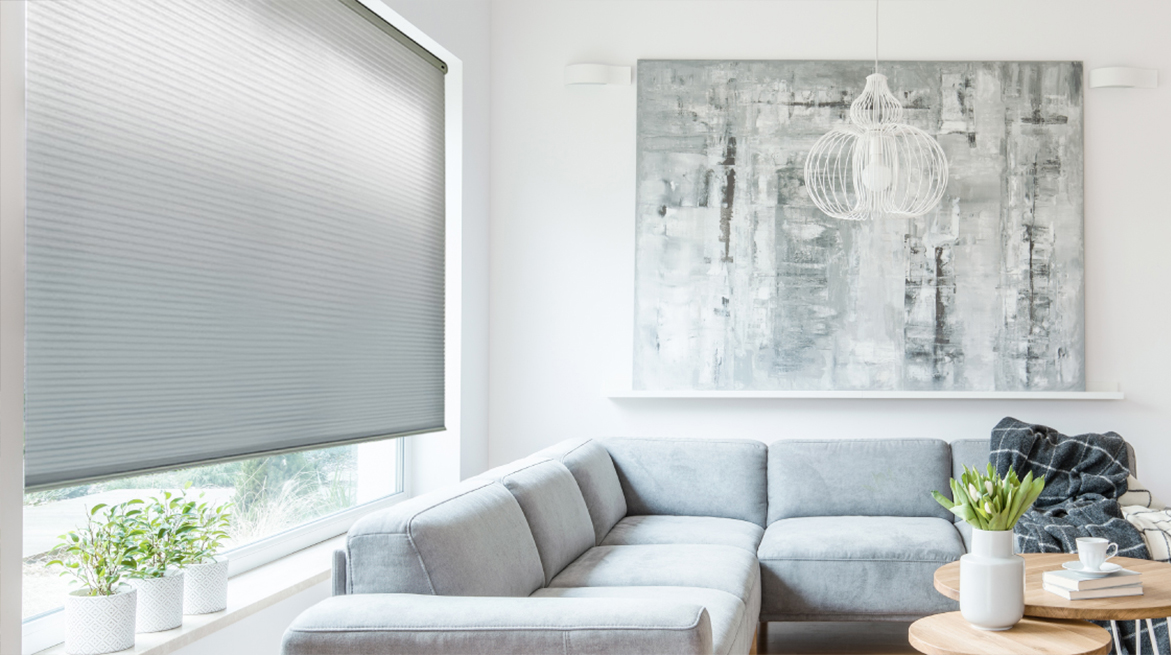 Whisper® Shades create a clean and contemporary look at any window in your home. With a unique cellular honeycomb design, they also help regulate home environments throughout the year, automatically adapting to seasons.
Packed full of unique innovations, you can effortlessly customise Whisper Shades to meet your privacy, insulation, light control and aesthetic requirements. Let's explore the key features that put Whisper Shades in a class of their own below.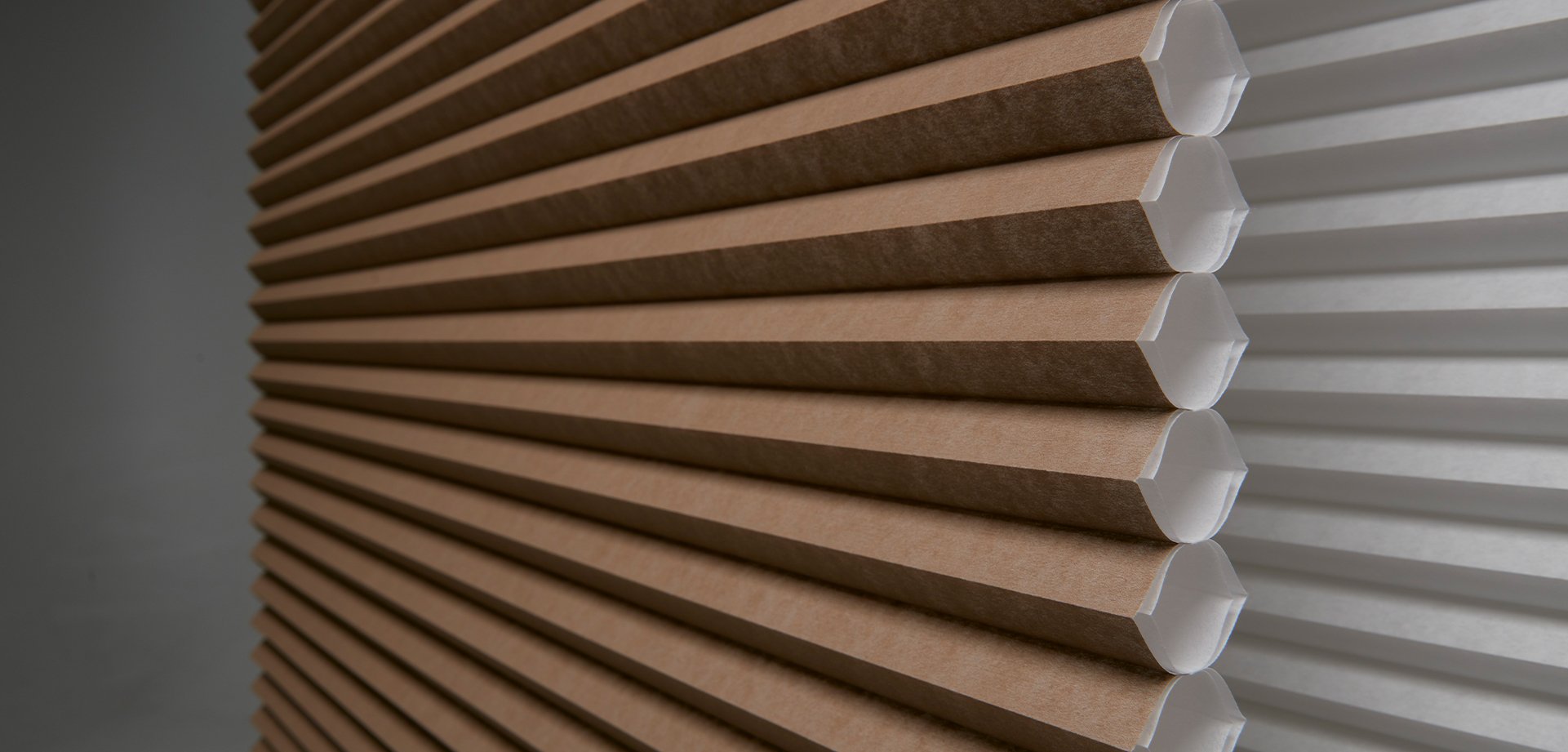 Feat. Whisper® Architella® Shades
Excellent insulation
Studies show that windows are responsible for up to 30% of your home's energy losses. Whisper shades trap air in distinct pockets, creating exceptional insulation in both warm and cool climates.

The concept of honeycomb cellular construction is taken to the ultimate with Whisper Architella® Shades. Featuring a honeycomb-within-a-honeycomb design, three separate internal air pockets are created for even greater energy efficiency, increasing the R-value of a 3mm single glazed window from 0.127 up to 0.775.
Your pleat size options
10mm: The 10mm Whisper Shade model is our starter design, offering the full insulation benefits of air-filled double glazing. The closer pleat layout makes them visually ideal for smaller-sized windows and frames.
20mm: The 20mm Whisper Shade is our larger design with a greater pleat depth. This design comes with a broader range of available fabrics and materials with higher insulation properties.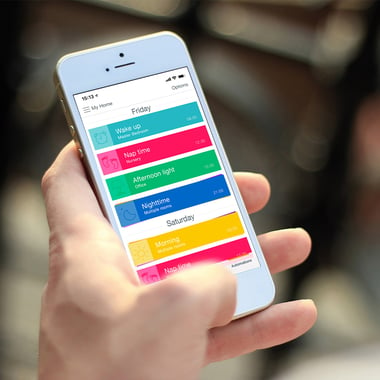 Whisper Shades can be scheduled on your smart device when powered by PowerView®
Operating systems

With an extensive choice of innovative operating systems to pick from, you can find the right one that makes life a little easier for you.
Standard cord lock: This classic operating mechanism comes as standard.
UltraGlide®:* Replaces a traditional cord with a retractable soft-touch wand and click and walkaway functionality.
LiteRise:* Forgoing cords and wands altogether, this intuitive option features a perfectly balanced spring reaction system, allowing you to move the shade by hand and set it at the height you desire.
EasyRise:* A simple and intuitive operating system featuring a continuous cord loop design.
PowerView® Automation:* A completely cordless battery-operated system allowing for one-touch operation. With PowerView, Whisper Shades can be controlled via remote control, smart device or voice control.
PowerView Skylift:* The ideal solution for large and hard to reach windows, including skylights.
*Only available in 20mm fabric options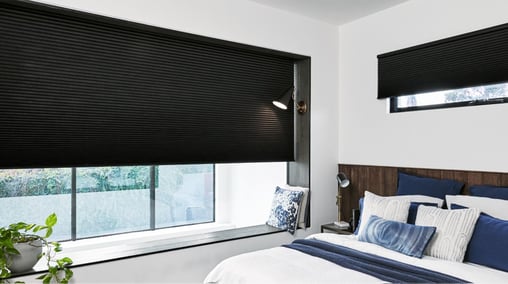 Feat. Whisper Shades in a Blockout fabric
Whisper Shades are made from a very hard-wearing spun-bonded polyester. Anti-static and dust resistant, they repel dirt and everyday pollutants, making ongoing maintenance pain-free. They're also available in many contemporary colours across multiple translucent and blockout fabric ranges that you can pick from.
Block or filter sunlight with these fabric opacity options:
Translucent: These fabrics aren't see-through but let in light while protecting your furnishings from damaging UV. Vague shapes can be discerned through translucent fabrics, but rooms remain private.
Blockout: These are fabrics that won't let any light through. Ideal for media rooms or bedrooms; these excel anywhere people choose darkness.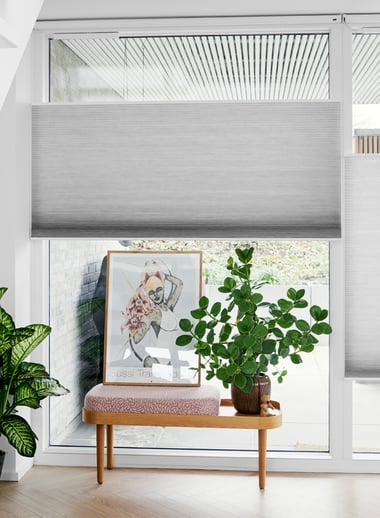 Feat. Whisper Shades with Top-down / Bottom-up operation
Configuration options
Whisper Shades are designed to fit almost any window size and shape. Made to measure, Whisper Shades lend themselves to challenging window applications, including skylights, bay windows and shaped applications. But their versatility doesn't stop there. A range of options exists to enhance their function that goes beyond our standard bottom-up operation.
Top-down: Allows the shade to cover the lower part of the window whilst allowing light and view from the top. A great option for privacy.
Top-down / Bottom-up: Provides complete versatility allowing the shades to be open from the top, from the bottom, or even somewhere in between for the perfect balance of light and privacy.
Day-night:* This shade has a seamless central rail separating two fabrics (like blockout and sheer). The rail can be raised or lowered at any time to expose the desired area of either fabric.
*Only available in 20mm fabric options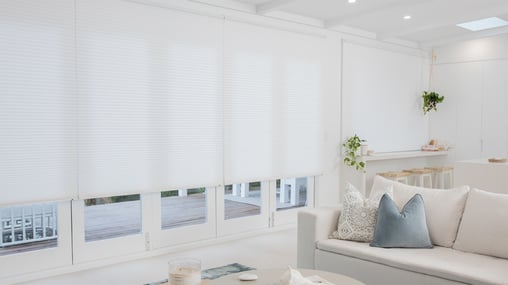 Find out more or ask for a free quote
Do you want to know more about Whisper Shades or another Weathermaster product? Your friendly local Weathermaster team are here to help. Offering FREE measures, quotes and advice, you can find your nearest dealer and their details on the link below.